Sponsorship Stories
Our Education Programme, matching children with international sponsors like you, continues to support our young people and their families by subsidising individual school fees. Meet Flourish, a bright, hard-working 10 year old with a sponsor in Sherfield. Sister, Fidelia, is also sponsored.
Flourish's favourite school subject is Science and she says, "When I finish school I would like to be a Doctor". Her ambition is to run a hospital.
Now meet Stacey, who is 11. She and brother Jayden have sponsors, too.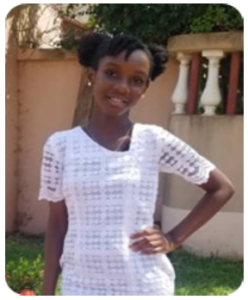 Stacey's favourite subject is Creative Arts and when she leaves school, she'd like to be a visual artist. She says, "My ambition is to be a philanthropist and give other children the same opportunities Jayden and I have been given."
Our Donors also support whole schools
The computers and equipment we donate enhance the education of all the children in the schools our sponsored children attend.